4. November 2019
K-labelling of Advertisements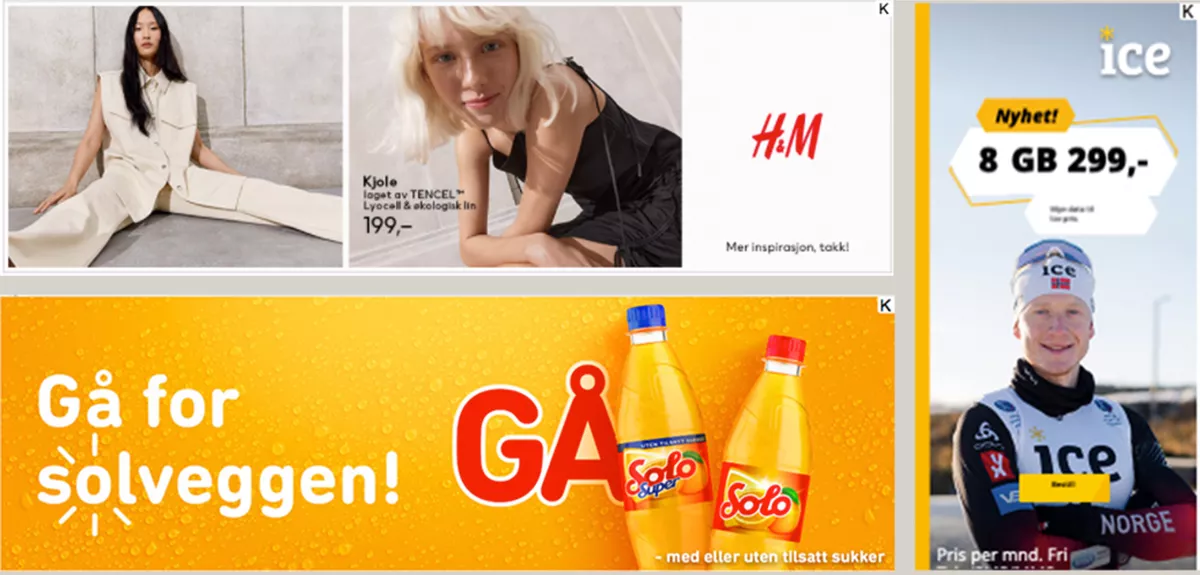 By
Tomas Borgen Helland Torgersen
,
CCO at Kobler
Effective and Sustainable Advertising
Kobler-ads are all labelled "K" to show that they are placed using the Kobler method: Effective without personal data and editorially independent of the media.
Online advertising has long been associated with the slightly uncomfortable feeling of being watched and commercially pursued. For instance, if you are thinking of buying a new car and you search online, suddenly every website you visit afterwards shows ads about cars. This is the result of companies who collect and use your personal data to target their ads.
That's intrusive marketing and nobody likes to be stalked!
At Kobler we choose different!

"K" means Smart Advertising
Smart advertisers do things differently, sharing their message at the right time and place. When placing ads in the right editorial context, you reach your target audience without the use of personal data.
For example, if you want to advertise for plane tickets, place your ads where people read about holidays and travel. It is as simple as that.
«K» means Quality
The technology we've developed helps make online advertising more relevant.
A survey by YouGov shows that as opposed to ordinary marketing:
30% more people remember who the advertiser is
57% more people like the ad
70% more people feel they are in the target group
85% more people like the advertiser
«K» means a Creative Platform
The "K" in the corner of the Kobler ad shows a connection between the article people are reading and the message you want to give. Most people don't care about ad technology and publishing tools. However, they love content that naturally merges in context and floats naturally.
Do you want to explore your possibilities with contextual advertising?
Kobler
matches ads
with content

Do you have questions? Wonder how to start using contextual marketing? Contact one of our advisers!