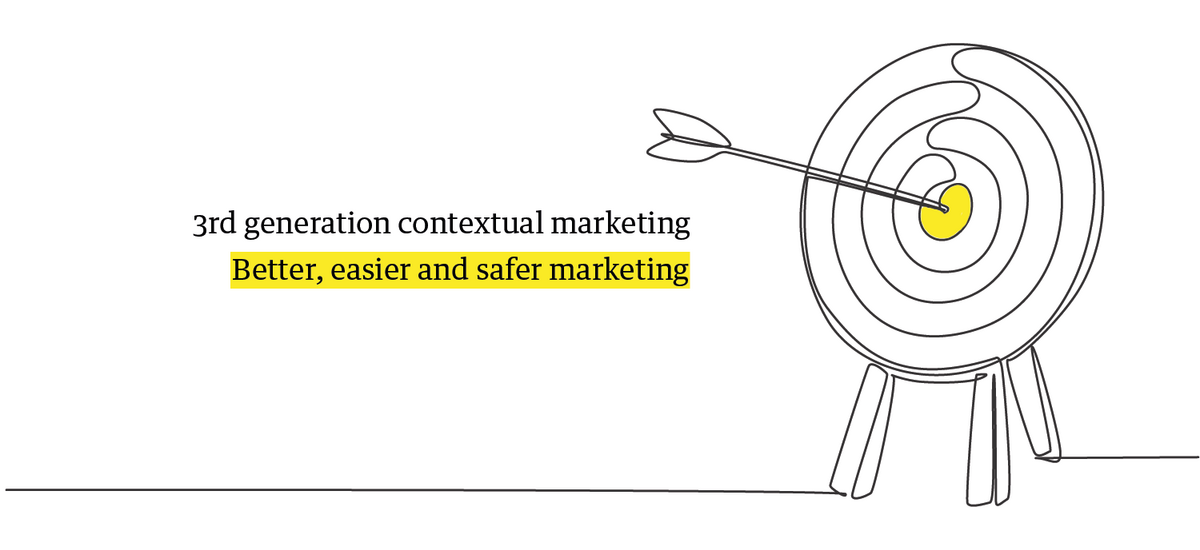 3rd generation contextual marketing places your message in relevant articles. Automatically and instantly!
Completely without the use of personal data.
1.gen
Placing ads in context used to be a time- consuming and manual process where content was filtered as relevant or not. The advertiser did not get any insight into the effect of the ad.
2.gen
Eventually, the computer took over the task of identifying relevant content and the process became more efficient. Still, the technology couldn't filter on the degree of relevance or single out content that could be potentially harmful to the brand.
3.gen
Today, intelligent machine learning has made it possible to conduct contextual marketing at scale, where placement happens automatically and instantly. Kobler's platform filters content on the degree of relevance and you can choose which articles your brand should be associated with.
Targeting
Targeting is managed with high precision based on themes, keywords or phrases.
Placement
The placement takes place automatically and immediately when a relevant article is published.
Security
As an advertiser, you get complete security. The technology prevents all potentially harmful association.
Transparency
As an advertiser, you get full transparency and control over your ads' placement, price and effect. You can follow your campaigns in real time, regardless of size.
Privacy
As an advertiser in Kobler, you protect your clients' privacy. The advertising takes place completely without the use of personal data. This also means that you don't depend on consent to reach the customer with your message.
Help when you need it
Contact our advisers to get started with future marketing: sales@kobler.no
Kobler
matches ads
with content
Do you have questions? Wonder how to start using contextual marketing? Contact one of our advisers!