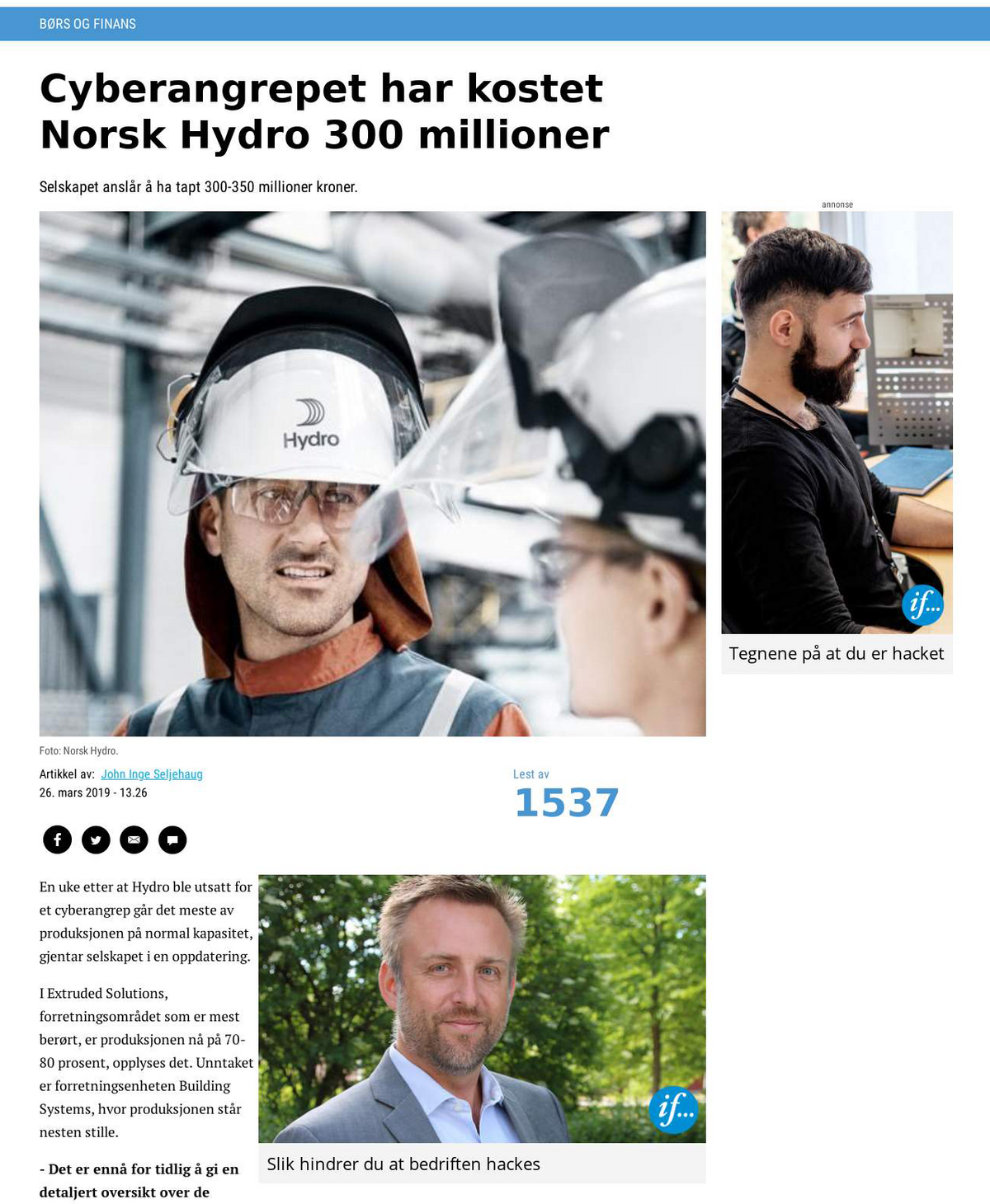 When Hydro, one of Norways largets listed companies, was hacked, the incurance company If immediately got on the ball to exploit the news cycle and maximized the impact of their ads.
Public interest was no doubt piqued when, in 2019, Hydro became the victim of a cyber attack. Much was written—and much was read—about the case, and If was offered a unique opportunity to promote their cyber security insurance product.
Previously, If had put great effort into producing ad content that was used within their own channels. The ads for the insurance product were aimed specifically at CEOs of IT and cyber security companies. Once the attack was a fact, If employed contextual advertising to reach a larger segment of their target audience, particularly those who weren't already their customers.
"Contextual advertising makes our content appear at the very moment the media start writing about the topic. When a lot is being written on a topic, like a cyber attack, we're at the ready with highly relevant content."
By employing contextual advertising, their ad appeared the very moment articles were written on the topic. It allowed If to be ready with highly current content to be placed in relevant articles. The campaign not only helped drive massive amounts of traffic; the remarkable results also led to a news article on E24!

Would you like to know how you can start using contextual advertising?
Kobler
matches ads
with content
Do you have questions? Wonder how to start using contextual marketing? Contact one of our advisers!