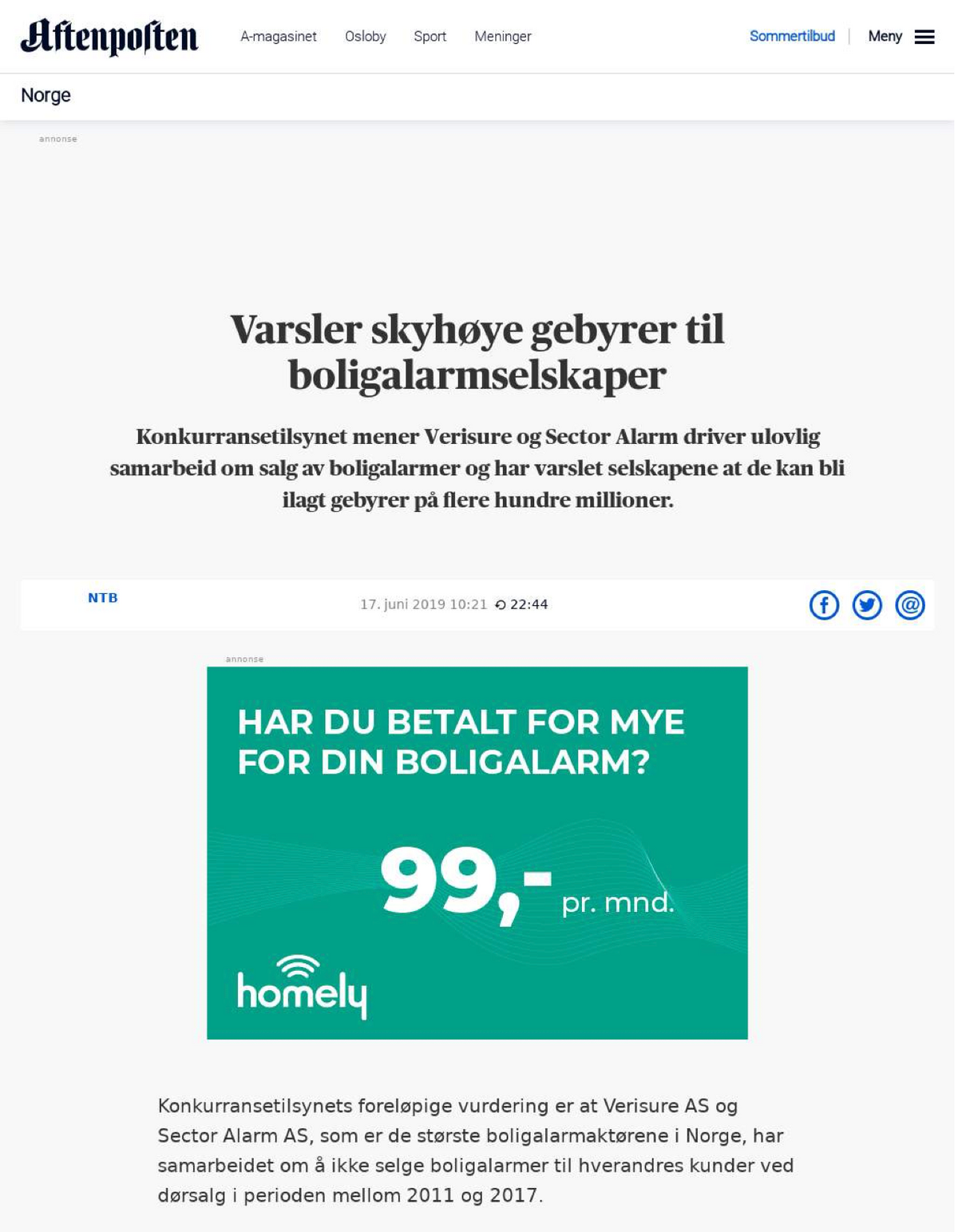 Homely set out to challenge the established players in the home security systems market. The result? Amazing!
A2N Reklame og Digitalbyrå made a smart choice for their client, Homely, when Konkurransetilsynet (Norway's antitrust agency) uncovered illegal collusion between home security giants Verisure and Sector Alarm. The case attracted massive media coverage and gave Homely, as the challenger, a unique opportunity to position themselves in an extremely competitive market.
"When the campaign goal is brand awareness and high visibility, contextual advertising offers the client great impact and a high return on their marketing investment. We're excited to offer an innovative and future oriented advertising platform, without using personal data."
Daniel Moldskred Strand
Consultant at A2N
A2N made sure to market Homely as the least pricy and most honest home security system in every article about the illegal collusion between Verisure and Sector Alarm. Using contextual advertising, they were able to accurately hit customers who were already motivated to purchase a home security system when reading the articles. As a result of highly motivated customers, considerably longer reading time and lower bounce rate were measured on their webpage.
Incredibly, the campaign itself produced 600% more conversions than usual, and was undoubtedly a remarkably successful campaign!


Would you like to know how you can start using contextual advertising?
Kobler matches ads with content
Do you have questions? Wonder how to start using contextual marketing? Contact one of our advisers!