Fellow Ukrainians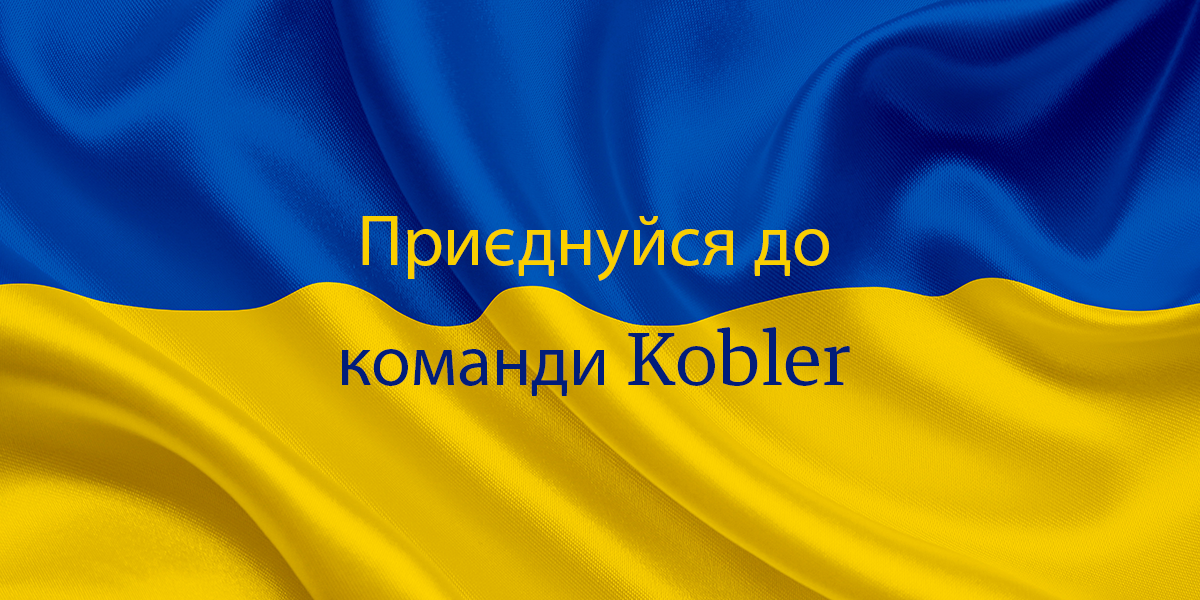 Join us from EU or Oslo
We will be as flexible as possible to accommodate to your needs
We can only imagine what it is like to flee from your country from a meaningless war.

Do not hesitate to contact us if you find any of our open positions relevant. Given the circumstances, we will be as flexible as possible to accommodate to your needs.

Our development team of 20 developers and data scientists with background from Ukraine, Norway, Sweden, Myanmar, India, Lithuania, Turkey and Hungary, is ready to give you a warm welcome.
As an employee at Kobler you'll get
A professional working environment
Above all, we value an inclusive, encouraging and professional working environment.
A place to grow
We love ambitious people and at Kobler you will be given opportunities no one else will be able to offer!
Exceptionally good coffee
We buy coffee beans from Kaffefuglen. The best coffee in town. 
A meaningful job
It is crucial to have a meaningful job, and whilst we may not save the world, we provide privacy protecting technology with advertising tools for the future.
Flexible working hours
We want satisfied employees and we do what we can to facilitate a flexible and balanced work day.
Paid holiday
We value your free time that fills you with joy. Whether that is spent exploring the world, hiking, skiing or just chilling at the beach. Whatever you choose to spend your time doing, we cherish your free time and pay you to enjoy it!
Work in central
Enjoy our great office location with nearby public transportation, beautiful green parks and everything you can possibly want right around the corner!
We take care of you
Our healthcare insurance and pension plan has got you covered. If you break a bone or when it's your turn to retire- we've got your back!