Backend developer bidding systems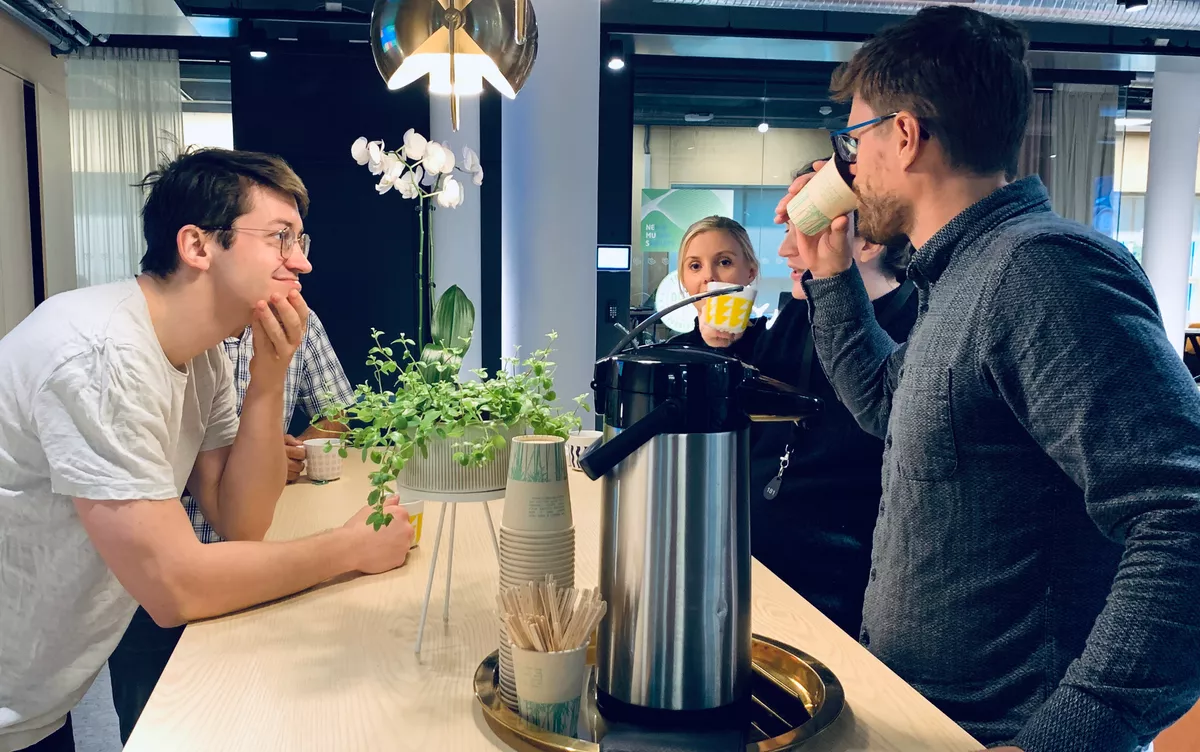 Do you dislike being tracked everywhere you go online? Does the thought of companies harvesting and selling your data make you angry? Help us bring back privacy online by giving advertisers a better alternative!
Your role
Hundreds of household brands and major advertising companies use Kobler as their preferred contextual advertising platform. At the heart of this is our bidding system which participates in real time auctions whenever someone reads an article online in Norway and Sweden. This translates to thousands of requests every second with strict performance and uptime requirements.
You will be joining the team responsible for developing and maintaining this system, perhaps the most critical part of our platform. The traffic volume it is handling is already high, but we have ambitious goals and are aiming to handle much more traffic in the next few years. This is a fun domain if you enjoy technical challenges - how do we best identify the most relevant contextual campaigns targeting the content of the article, identify where and how much we want to bid, while still trying to respond within a few milliseconds?
In addition to the bidding system, the team is also responsible for other related areas, such as:
Campaign targeting - how to best match the content of articles to the keyword based targeting our customers set up
Campaign budgeting - predicting the news landscape so that we can hit our customer's budgets in a smart way
Real time analytics - giving our customers transparent insight into exactly where their ads are being placed
Technical details
All of our backend systems, including the bidding platform, use the following stack:
Java/Kotlin
Postgres
Redis
AWS ECS
100% automated CI/CD (Docker, CircleCI)
Technical qualifications

We think you might have
experience with high performance languages such as C++, Java or Rust
experience building distributed, highly concurrent systems
strong knowledge of databases and how to make them fly
a deep enjoyment of shaving milliseconds off a P99
It is a plus if you have experience with:

event streaming platforms, such as Kafka or Pulsar
high performance distributed caches, such as Redis or Memcached
CI/CD and DevOps
agile development methodologies
While all of our backend systems are JVM-based, JVM platform knowledge is not a hard requirement. If you do not have JVM experience but you do not mind learning a new platform, do not hesitate to apply.
Personal qualities and skills
We are looking for a motivated and solution-oriented person who enjoys hard technical problems. You are a team player and your English communication skills are excellent. It is a bonus if you are curious and keep an eye on new technologies and standards.
Workplace
Work at our Stockholm office or from anywhere within EU.

Interested?
Please submit your application to work@kobler.no
Feel free to contact Karim Ghouas (CTO) on 99271034 for any questions.

As an employee at Kobler you'll get
A professional working environment
Above all, we value an inclusive, encouraging and professional working environment.
A place to grow
We love ambitious people and at Kobler you will be given opportunities no one else will be able to offer!
Exceptionally good coffee
We buy coffee beans from Kaffefuglen. The best coffee in town. 
A meaningful job
It is crucial to have a meaningful job, and whilst we may not save the world, we provide privacy protecting technology with advertising tools for the future.
Flexible working hours
We want satisfied employees and we do what we can to facilitate a flexible and balanced work day.
Paid holiday
We value your free time that fills you with joy. Whether that is spent exploring the world, hiking, skiing or just chilling at the beach. Whatever you choose to spend your time doing, we cherish your free time and pay you to enjoy it!
Office located in downtown Oslo
Enjoy our great office location with nearby public transportation, beautiful green parks and everything you can possibly want right around the corner!
We take care of you
Our healthcare insurance and pension plan has got you covered. If you break a bone or when it's your turn to retire- we've got your back!
Are you our
new Back End Developer?